Problems registering?
Contact us
Sorry you are having problems registering...the British Cycling entry page can be a bit long winded and confusing!
Firstly,
y
ou do not need to be a member of British Cycling to enter
(although there are
benefits
) but we do need you registration details for administration, our insurance, emergencies, payment and general communication
If you follow these instructions, registration should be straight forward. If you have any issues, please call 07985953838 or email
info@samsride.co.uk
. To print thispage, click
HERE
Step 1: Clink on the red ENTER button
This will take you to the Sams Ride event page on British Cycling entry system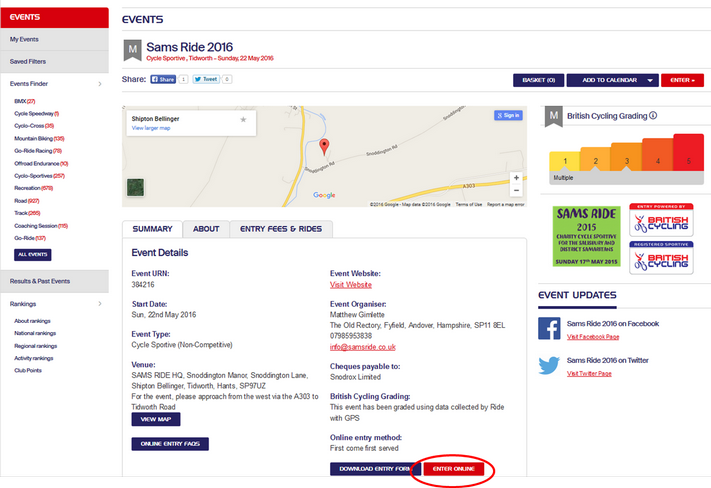 Step 2:
Click on the red
ENTER ONLINE
button
This will take you to the options for the course you want to ride in. Select one by clicking on the ENTER button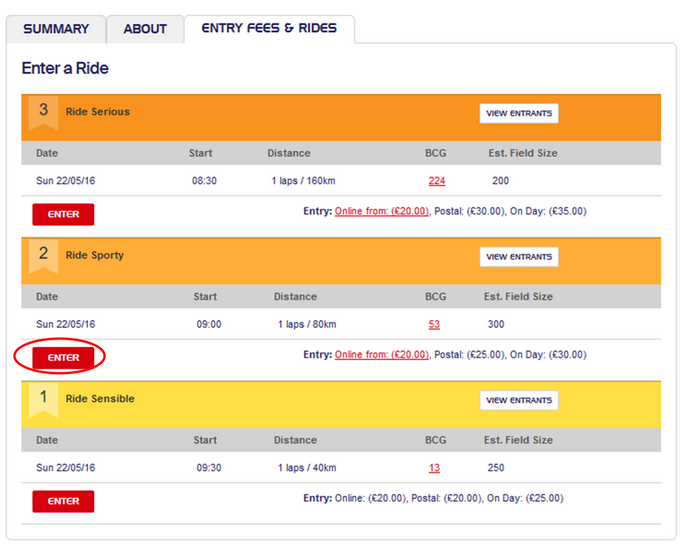 Step 3: Log in or Register

If you are a British Cycling member, click on LOGIN and enter your membership details. If you are not, then click on the REGISTER tab and enter in your name, email address and create a password. Ensure that the boxes for over 16 and agreement to Terms and conditions are ticked then click on
REGISTER NOW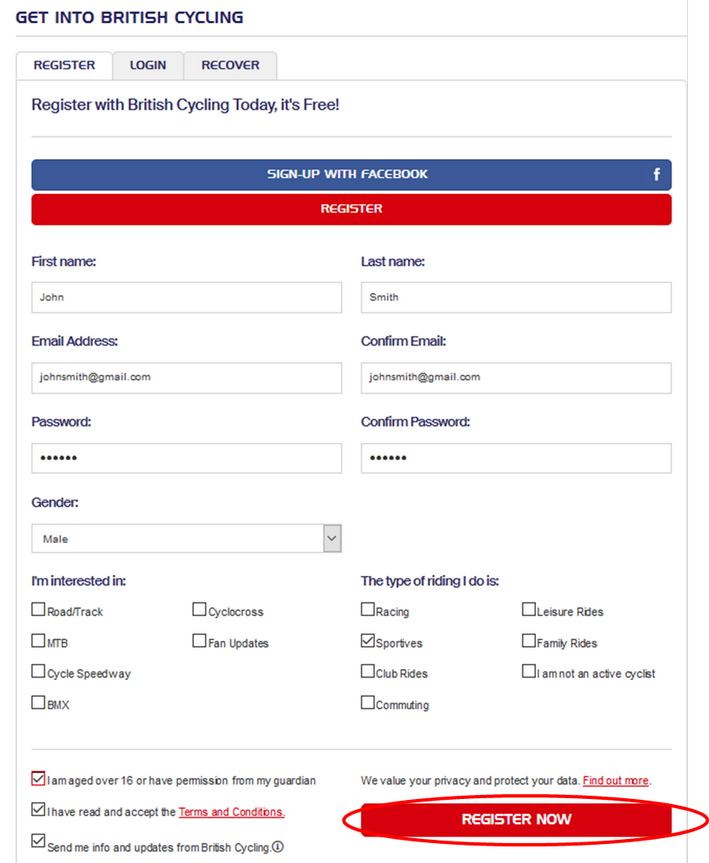 Step 4
If the ride you want is correctly displayed, click on continue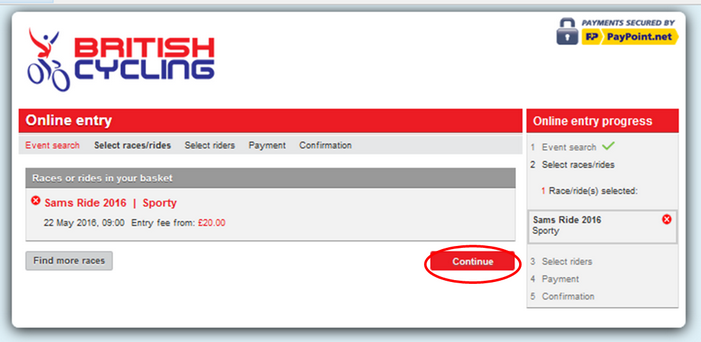 Step 5
Click on the Edit rider details to edit them if they have not been completed previously and add any additional riders you want. Tick the refund policy box and then click on PROCEED TO PAYMENT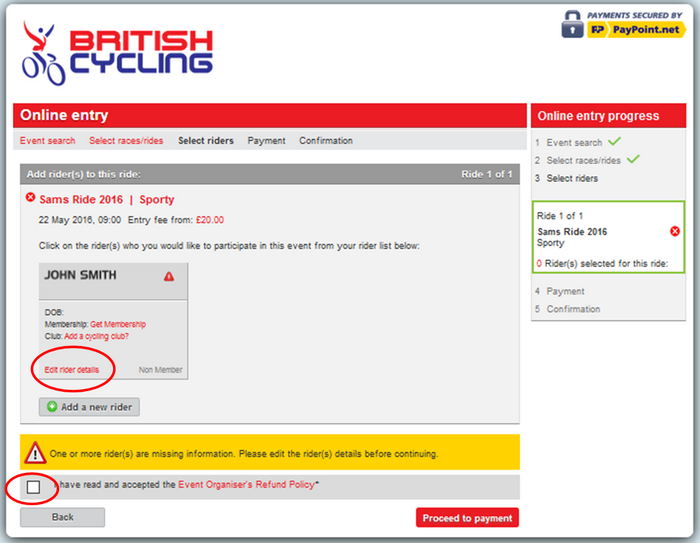 Step 6

Complete all of the required the full details for the rider
Step 7
Confirm the rider entry. Click
CONTINUE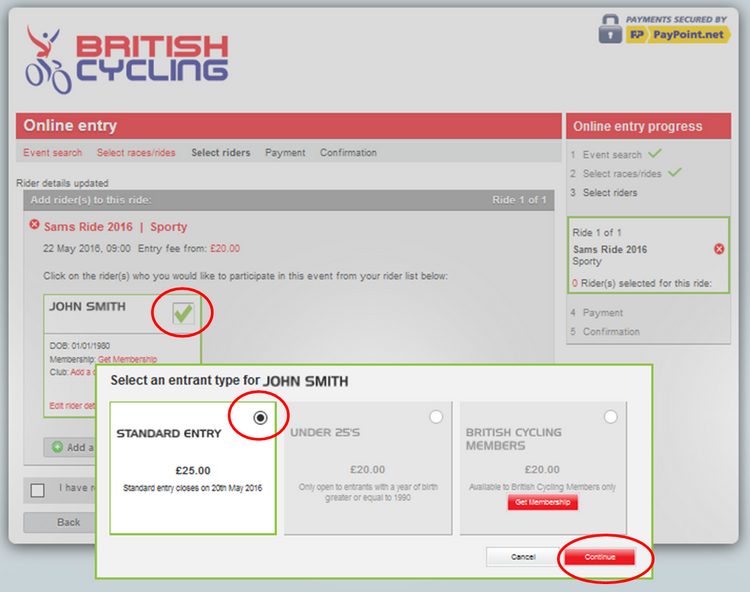 Step 8
Click on

Proceed to payment

and provide payment details. E
nsure that the
Event organisers Refund
policy is ticked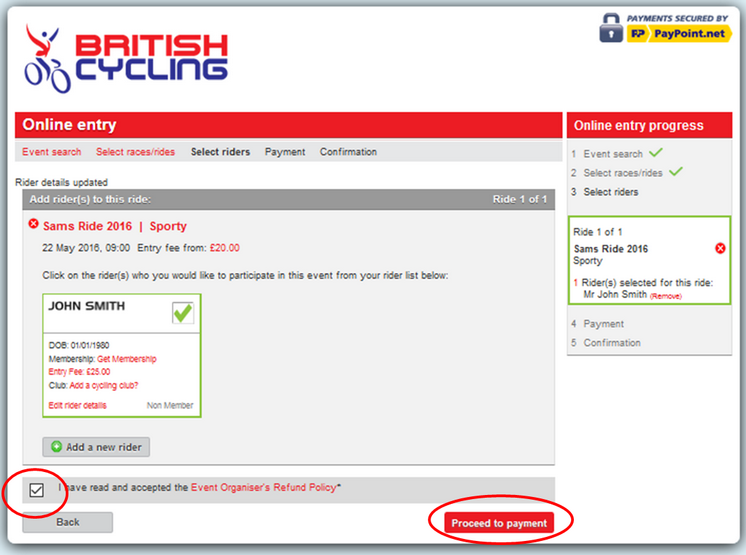 Step 9

You have the option to join British Cycling or to continue by clicking on NO THANKS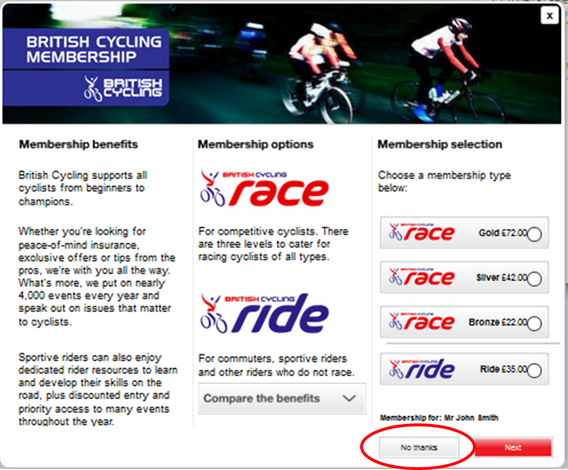 Step 10
Enter payment details and click on
Submit payment
Your order will be completed
Thanks!